We have so many amazing stockists around the country, and we think it's about time we turn a spotlight onto some of those incredible small businesses and what they're doing. After all, this is what community is all about! First up is Shorley's, a coastal coffee cart about 15 mins north of Blenheim, serving up delicious brew and hand-picked snacks and run by a hard-working family of three. Let's find out all about them!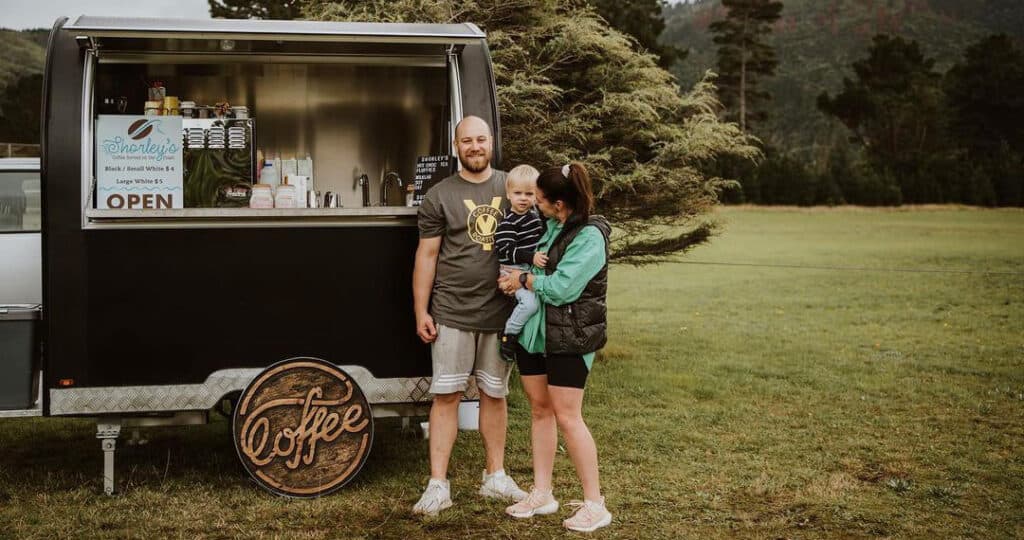 Tell us a little about yourself, your business and how you got into starting your shop.
We are a young family, living on the coast in Rarangi. We both enjoy being outside and the water. Our business is something that, when we first moved to Rarangi, we wanted to do – Who doesn't love coffee and a walk on the beach, right?! There is no other shop like this in our area. Our family supported us on our journey to start the business and we decided to take the plunge and buy our coffee cart. We like to think it embodies us as a family. It's fun, it's social and we operate as sustainably as we can.
What do you love most about working for your business?
The involvement and engagement with the community. We are a small rural town and it's been so cool to get to know everyone. We don't know all their names yet, but we remember their orders.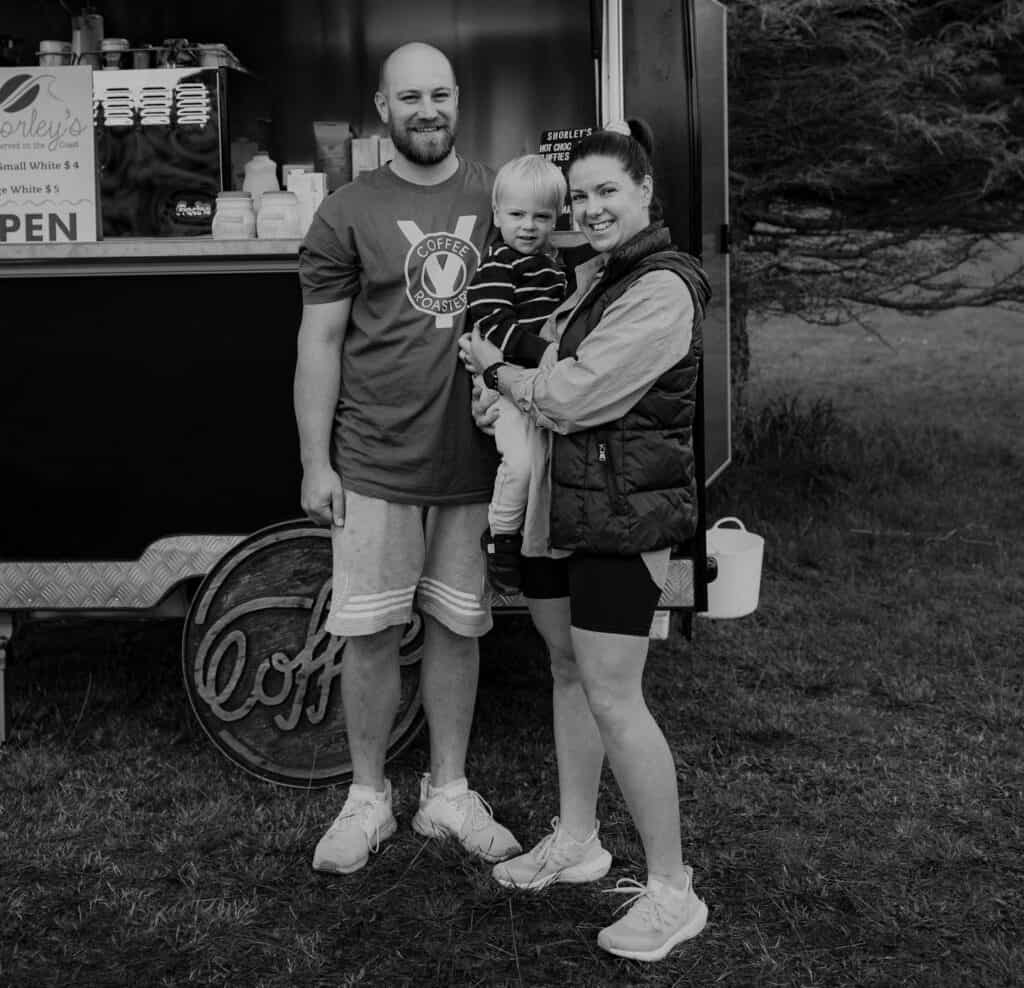 What's been one of the biggest lessons since becoming your own boss?
We both continue to work full time, the biggest lesson has been how much of our spare time is required outside of the operating hours to run the business. If we are successful and take our business to a full time operation, we are getting a small taste of how much you have to put in to sustain that success.
Any favourite anecdotes from customers or working at your shop?
Our business name is Shorley's, which is our couple name from our friends. Our customers love to say "Shorley you make good coffee".
How do you go about choosing what products to stock?
Sustainability is the first thing we factor in. After that, it's about the nutrition/ingredients. We want the products to represent who we are.
Name one your favourite past times in your area?
Walking our three Border Collies along the beach while our son plays in the sand and pretends that all the sticks are either wands or broomsticks.
Any other small businesses you'd like to recommend in your area?
Van Bake Bros. The quality of their baking is outstanding.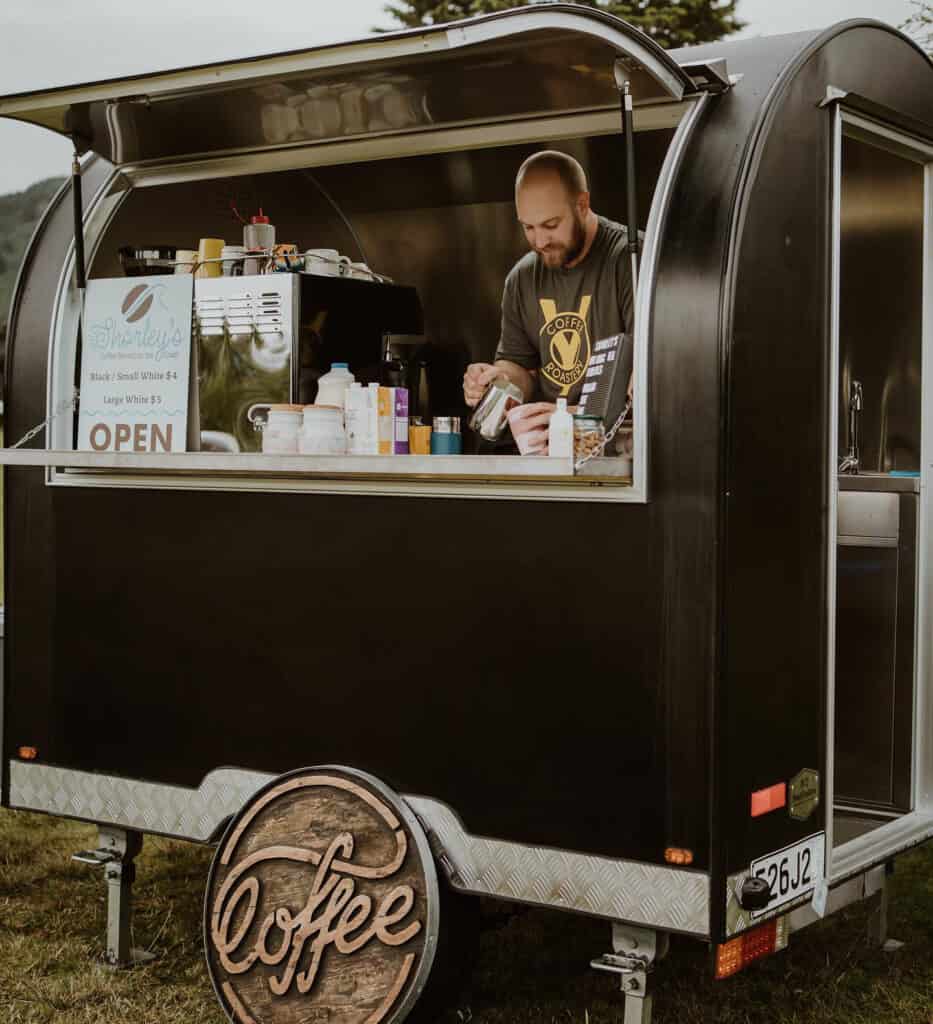 You can find Shorley's at Rarangi Golf Club entrance, Rarangi Beach, Blenheim, New Zealand.
Image credit: August Luxe Photograpy