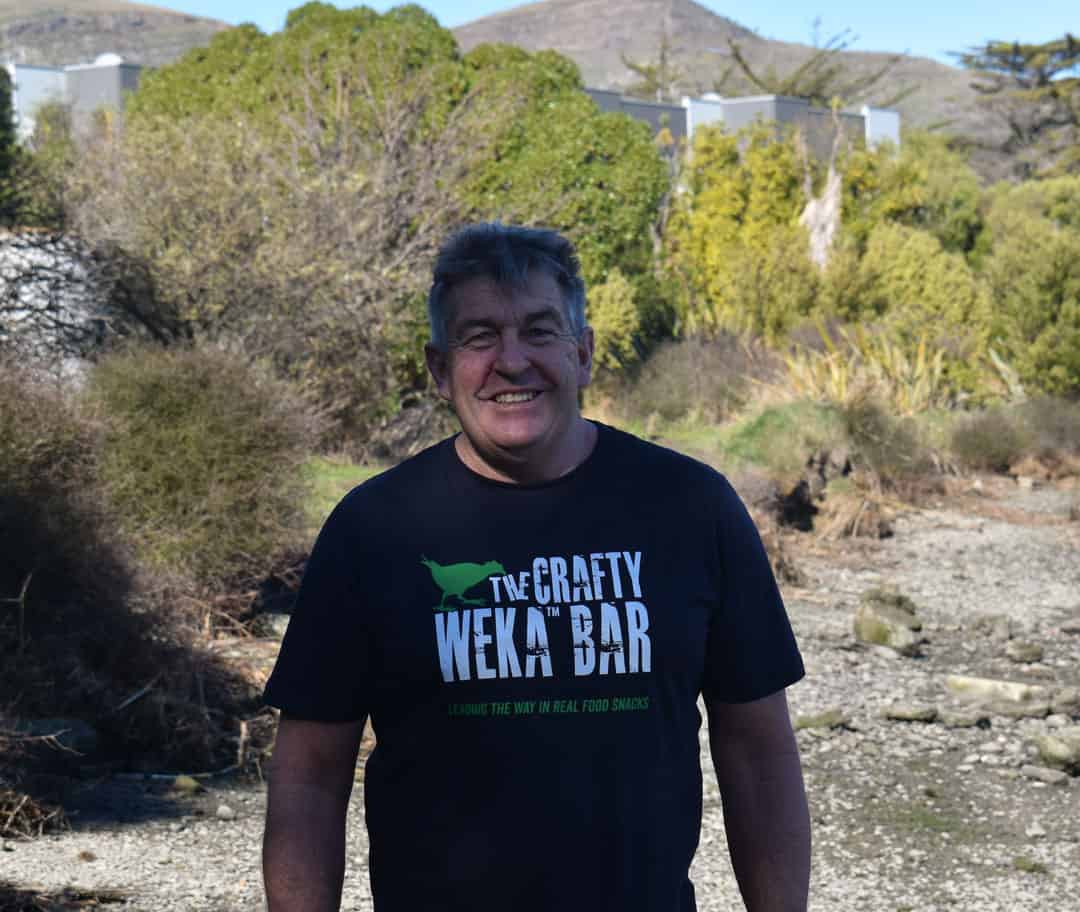 With thirty years background in all areas of food manufacturing, our founders David & Clare pride themselves on real food development. They set out to lead the way in real food snacks and the dedicated team at Crafty Weka Bar are doing just that. 
Made lovingly with care in Christchurch, New Zealand, our bars are packed with protein, fibre, and whole grains. They're addictively tasty, incredibly satisfying and perfect for on the go.
Made with real, clean ingredients, we love that our bars are crafted to show exactly what's inside.  
We're strong believers that you can taste the difference in a product that's made the old-fashioned way. That's why we make our bars in small batches, ensuring your Crafty Weka Bar is of the highest quality, time and time again.
We use 100% natural sugars: New Zealand Manuka Blend Honey, Coconut Sugar and natural fruits.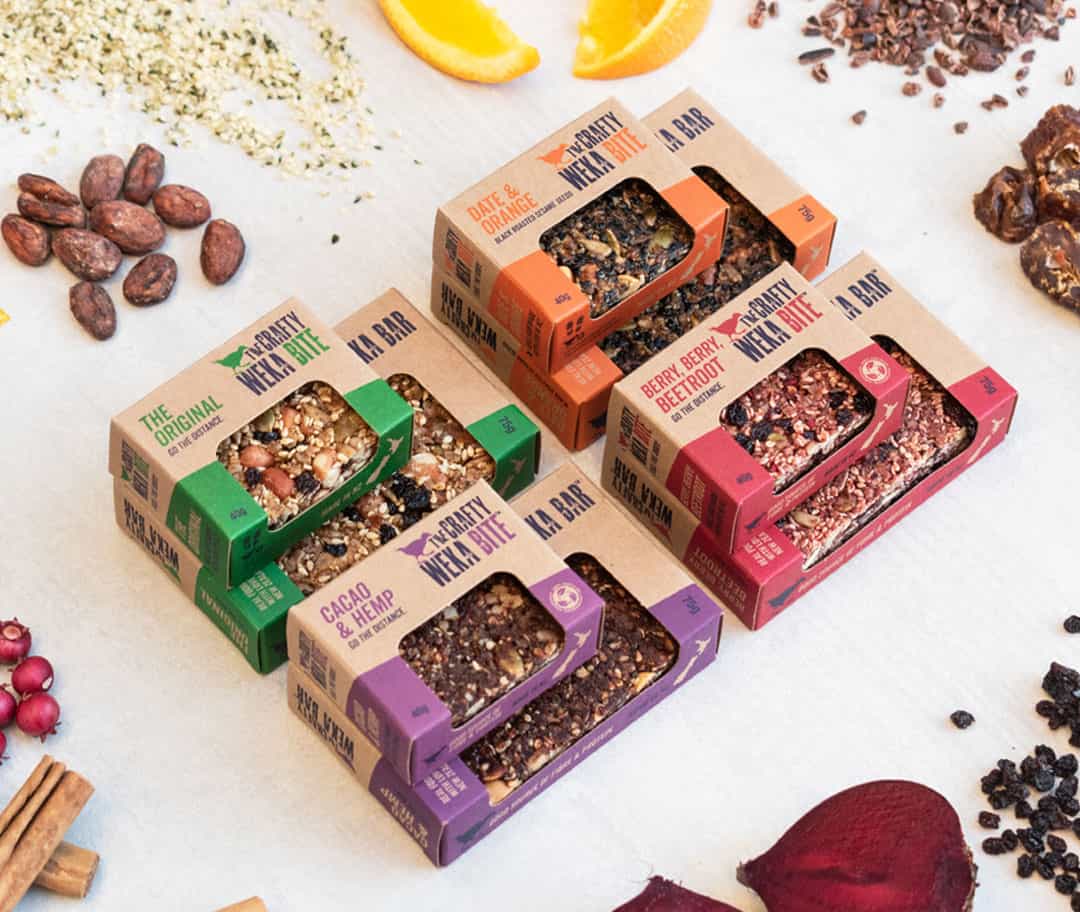 LEAVING Footprints not rubbish
It's not only the real food ingredients in our bars that we're incredibly proud of but also our 100% compostable, biodegradable and recyclable packaging. 
As environmentally-conscious people, it's part of our ethos that you eat the bar & nature eats both the box and bio-cellulose bar wrapper.
The Weka is one of New Zealand's flightless, native birds.
Crafty, curious and cheeky by nature, we named our company with the Weka in mind because we're also a little bit crafty, curious and cheeky.
We love the natural world, eating real food and we'd love for you to join us on this journey.